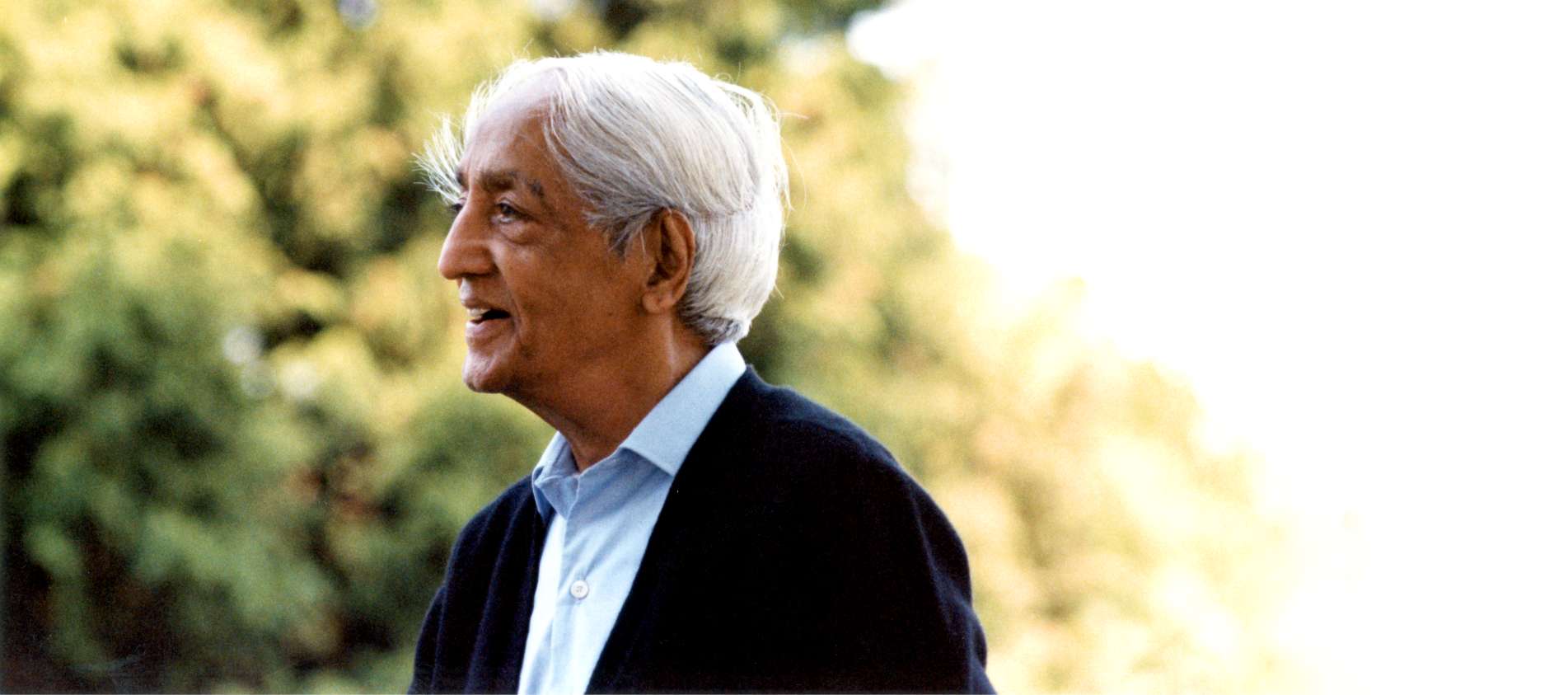 Discussion with students, teachers and parents
Discussion with students and teachers at Brockwood Park School
Talks with American Students
Talks and discussions at an American university
Education & the Significance of Life
Krishnamurti's view on education
Articles by Brockwood Staff
Rationale for Human Ecology
Offering the opportunity to develop an informed understanding of larger ecological and social relationships within which we live
Confessions of a Science Teacher
Article published in the Journal of Krishnamurti Schools in 2006
Article published in the Journal of Krishnamurti Schools in 2005
Krishnamurti on the Timetable
Article published in the Journal of Krishnamurti Schools in 2005
Being Nothing, Doing Nothing, Cultivating the 'Other Part' of the Brain
Article published in the Journal of Krishnamurti Schools in 2004
Brockwood Park School and the Krishnamurti Legacy
Article published in the Journal of Krishnamurti Schools in 2002
Article published in the Journal of Krishnamurti Schools in 1999
Article published in Natural Parent Magazine
Article published in School House Magazine in 2023
Article published in in Resurgence & Ecologist issue 275, November/December 2012
Brockwood Park School, puiser aux eaux profondes de la vie
Article published in French Magazine Sources n°25
Journal of the Krishnamurti Schools
The Journal of the Krishnamurti Schools has been in existence since 1995. It began with the intention of providing a forum for the teachers of Krishnamurti schools all over the world to share their educational experiences and insights. Over the years, keeping the same primary intention, the Journal has expanded in terms of both contributors and readers.
There has long been a divide between those who teach and those who research and write about school education. Thus, when a teacher can find the time to reflect and record his or her own discoveries, it has a special significance and value. The Journal of the Krishnamurti Schools is a unique response to the need for teachers writing on school education.
This is a journal on education that is brought out annually. It is an anthology of writings by educators, teachers and thinkers exploring a new vision of education in its many dimensions: philosophy, psychology, classroom experience, curriculum, nature and environment, and contemporary issues. It lays special emphasis on J. Krishnamurti's principles of education. It will be of use to teachers, parents, educational administrators, teacher-educators and any individual interested in education.
Brockwood Park
Bramdean, Alresford
Hampshire SO24 0LQ
United Kingdom
Telephone: +44 1962 771 744
Company Registration No. 1055588
Registered Charity No. 312865
© Krishnamurti Foundation Trust Ltd