BROCKWOOD PARK SCHOOL
Forthcoming Events
• Open Morning •
Saturday 16th March 2024 – 9:45am-1pm
If you're interested in applying to Brockwood then please do join us at our next Open Morning from 09.45am on Saturday 16th March 2024. Guests will be given a full tour of the school by one of our students including the opportunity to observe some of our classes taking place. Following the tour, you will be invited to relax with refreshments in the Sitting Room where you can meet with the staff and students, to really find out more about the school and what it's like to be a student here. At the end of the morning, there will also be an in-person Q&A session with the Recruitment Manager, Senior Management Team, Pastoral & Curriculum Team, and some of our students.
Please note there are limited places available so booking in advance is essential; please register here to book a place.
Online Q&A – Saturday 4th May 2024 – 12pm-1pm
Our Q&A sessions are held online via Zoom. We have a panel of students and staff, including the Recruitment Manager, members of the Senior Management Team, Pastoral Team and Curriculum Team, who can answer any questions you may have about the school. We normally cover a range of topics such as classes and the curriculum, sports and activities, the vegetarian diet, the admissions process, exams and student progression routes, and what it's like to be a fully boarding student.
Please note there are limited places available so booking in advance is essential; please contact the Recruitment Manager at enquiry@brockwood.org.uk to book a place.
If you are unable to attend an Open Morning but would like to visit the school, you can contact the Recruitment Manager at enquiry@brockwood.org.uk to discuss visiting the school at another time; please note that while we will always do our best to accommodate these visits, as a small school we have limited availability for individual tours and we cannot guarantee that we will be able to facilitate your request.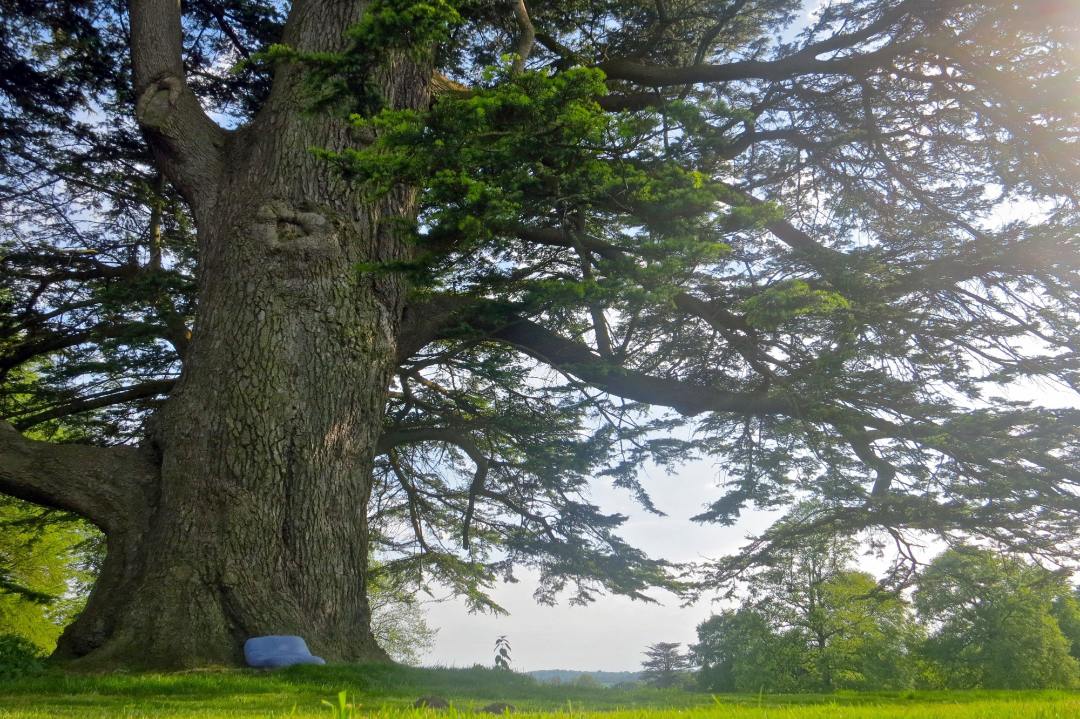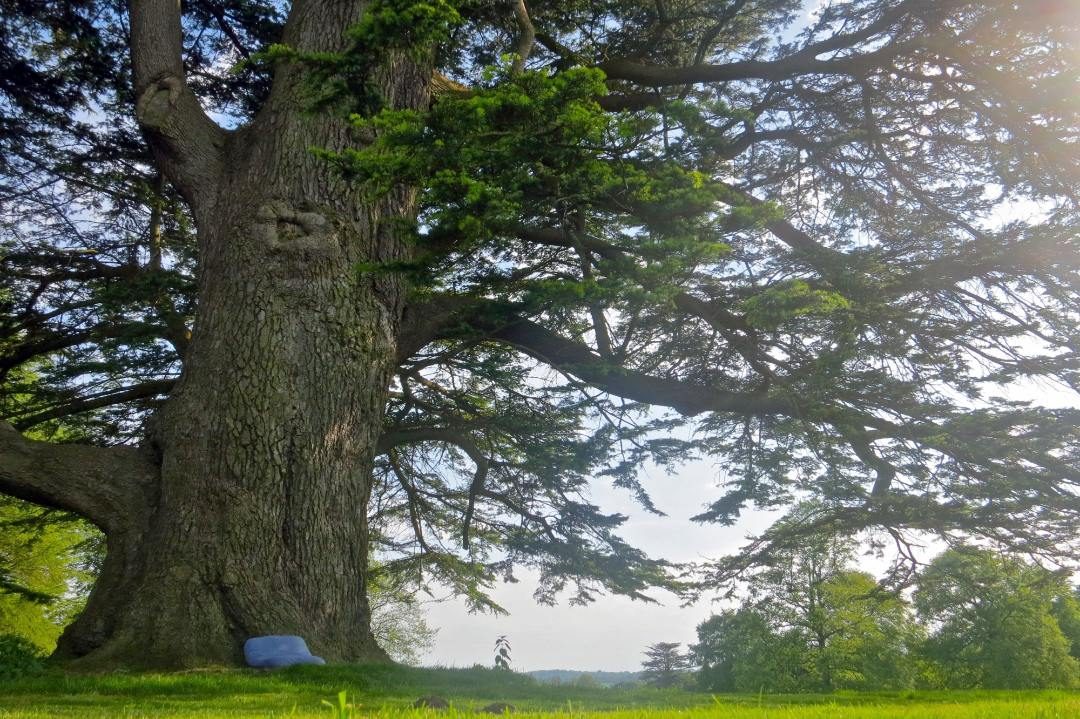 Brockwood Park School is pleased to announce a concert by
Adlam & Hell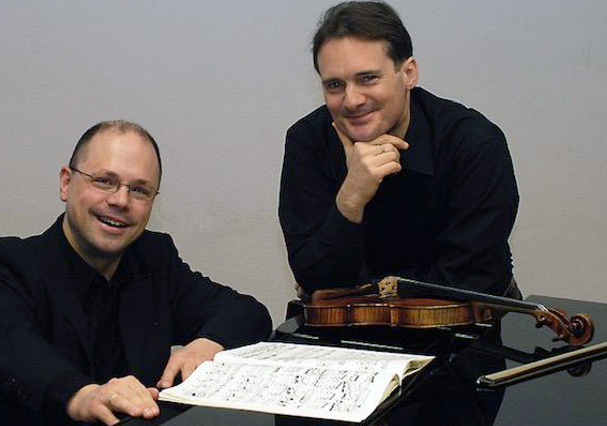 An Evening of music with Adrian Adlam (violin) and Thomas Hell (piano)
with Jae Hyung Kim (horn)
This wonderfully varied programme has as its centre piece the iconic trio for horn, violin and piano by Ligeti, performed by three outstanding musicians. In Ligeti's centenary year, this is a fitting tribute to a composer Stanley Kubrick insisted on using for his film Space Odyssey 2001.
Programme
Astor Piazzolla • 'Le grand Tango' Violin and Piano
Darius Milhaud • 'Le Printemps' Violin and Piano
Maurice Ravel • Sonata No 1 in a minor Violin and Piano
Bedrich Smetana • 'From my Homeland', Adagio & Allegro Violin and Piano
Interval

Franz Liszt • Faribolo Pastour Piano solo
György Ligeti • Trio for Horn, Violin and Piano
Alberto Ginastera • Pampeana No. 1 Violin and Piano
—
Brockwood Park School, Bramdean, Hants SO24 0LQ • admin@brockwood.org.uk • 01962 771 744
Thomas Hell • Piano
'His playing successfully combines intelligence with virtuosity.' – Alfred Brendel
The pianist Thomas Hell has established his reputation in an unusually broad repertoire. His musical explorations include the standard masterpieces, but he is particularly known for his penetrating performances of works by twentieth-century composers, such as Elliott Carter, Charles Ives, Arnold Schoenberg, Luigi Dallapiccola and Pierre Boulez. More recently he has received great acclaim for his performances of the complete Etudes pour piano by György Ligeti in Darmstadt, Basel and Tokyo. He received the coveted German Record Critics' Award. He has recorded piano works by Max Reger and Robert Schumann, as well as a disc containing the two violin sonatas by Béla Bartók, performed together with Adrian Adlam, and the complete Etudes pour piano by Ligeti (WERGO). Thomas Hell has won prizes at several international competitions. He performs widely throughout Europe as well as in Japan and Russia. Following several teaching posts at the universities of music in Hanover and Stuttgart, Thomas Hell was appointed professor of piano at the University of Music in Mainz in 2016.
Adrian Adlam • Violin

Adrian Adlam successfully combines careers as a violinist, conductor and educator. His varied musical career has led to his appearance as guest leader with several European orchestras including the London Symphony Orchestra, the Hague Philharmonic, the Orchestre d'Auvergne, the Deutsche Kammerphilharmonie and the Scottish BBC Symphony Orchestra. He has collaborated with such distinguished conductors as Bernstein, Boulez, Mehta, Solti, Ozawa, Haitink, Maazel and Davis. He has given masterclasses in England and Spain, and broadcast for both radio and television. He has recorded numerous works of chamber music, and his recording of the complete violin sonatas by Carl Nielsen received a Supersonic Award. His live broadcasts of the Bartok Solo Sonata and Berg Violin Concerto on Deutschland Radio Berlin were acclaimed as combining technical expertise with musical integrity. Following a recital in the Wigmore Hall, Adlam's playing was described in the Strad Magazine as 'florid, lyrical and majestic'. Adlam is the principal conductor of the Camerata Freden Festival Ensemble and the Oxford Millennium Orchestra. In 2021 he joined the staff at Brockwood as a visiting music teacher.
Jaehyung Kim • Horn
Jaehyung Kim frequently performs as principal horn with some of the main German orchestras including the Frankfurt Radio Orchestra, Munich Radio Orchestra, Berlin Opera and many others. As principal hornist he has worked with renowned conductors such as Christoph Eschenbach, Michael Tillson Thomas, Valery Gergiev, Michail Jurowski. His musical career has taken him to perform in Europe as well as throughout Asia, South Korea, China and Japan. Not only is Jaehyung Kim an avid orchestral musician, he is also heavily involved in contemporary music, baroque music and chamber music. He has had the opportunity to perform and record with diverse ensembles such as the Ensemble Modern in Frankfurt, the Klangforum in Vienna, the Ensemble for contemporary music in Salzburg as well as with the Baroque ensemble 'Concerto de Bassus'. He also enjoys teaching, and regularly leads masterclasses and workshops in Germany, Japan and South Korea. His repertoire as a soloist includes all Mozart Horn Concertos, both Strauss Horn Concertos, the Foerster Horn concerto in Eb Major as well as the Schumann Concerto for 4 horns. In 2020, Jaehyung Kim joined the Mainz Philharmonic Orchestra as associate principal horn.
Brockwood Park
Bramdean, Alresford
Hampshire SO24 0LQ
United Kingdom
Telephone: +44 1962 771 744
Company Registration No. 1055588
Registered Charity No. 312865
© Krishnamurti Foundation Trust Ltd