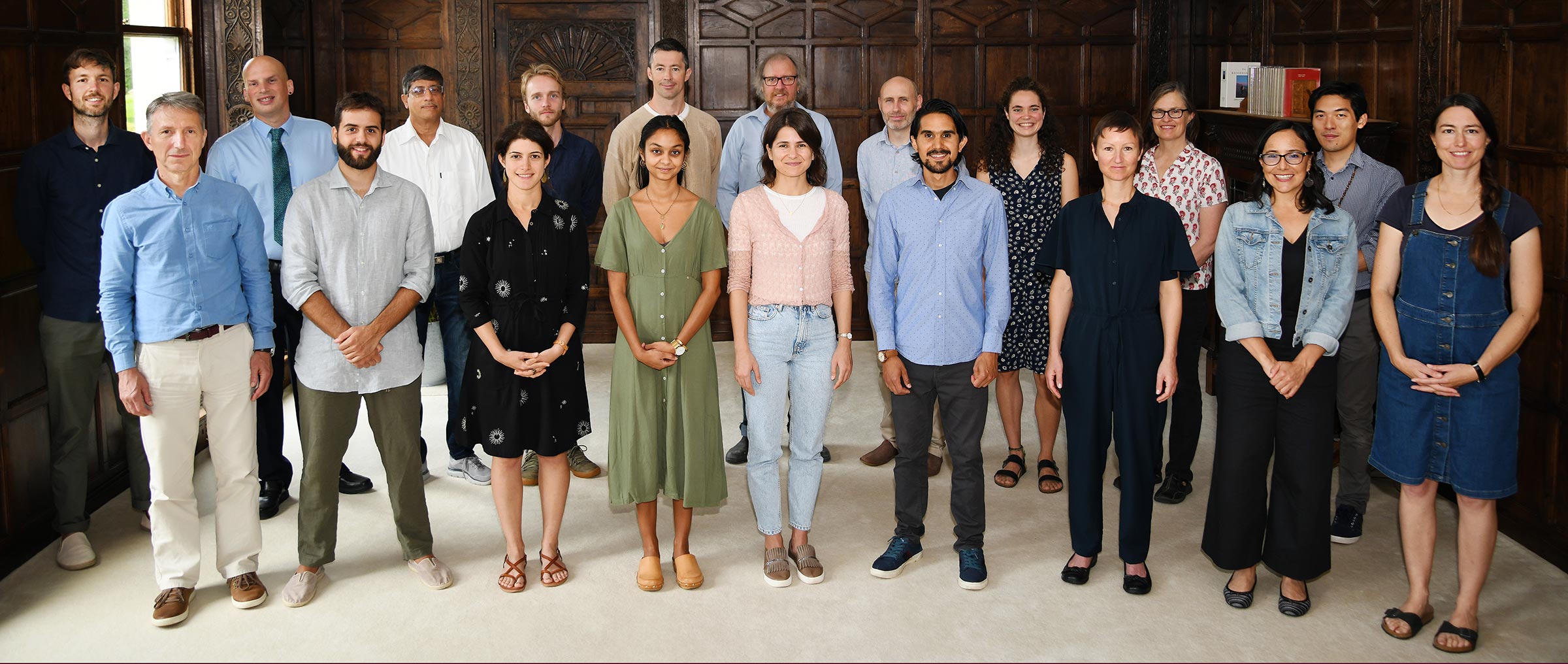 Our staff are drawn to Brockwood from around the world. They bring with them an impressive range of experience, skills and qualifications, and they share a passion for education and inquiry that helps make the school unique.
The staff work very closely with each other and there is a spirit of cooperation and friendship in order to attend to the needs of the place and welfare of the students.
We have organised our school in a way that is run by a management committee, currently consisting of the following four members: Kate Power, Mina Masoumian, Thomas Lehmann and Tom Power.
Below is the list of our residential staff, alphabetically, followed by our non-residential teaching and support staff.
Robert Beddow
ESTATE and FACILITIES MANAGER

Rob Beddow in his formative years and beyond was riding bikes in national and international sporting events until retirement in 2006. This was followed by working with young people producing music and film – exploring issues around sustainable development. He has a background in engineering and property maintenance. Before joining Brockwood Rob worked for the Dartington Hall Trust in Devon. He now manages the Estate and Facilities Department at Brockwood and occasionally repairs guitars.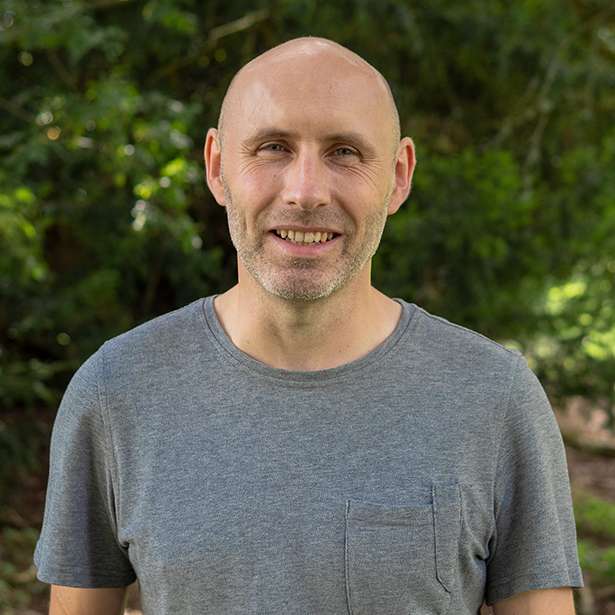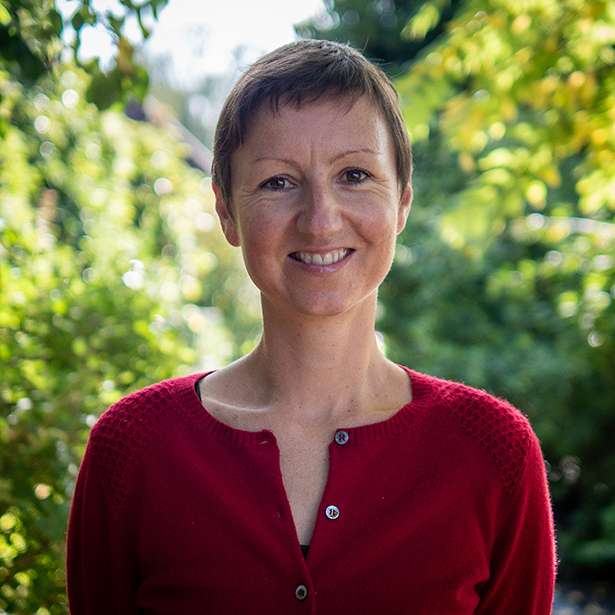 Emma Birt
RESIDENTIAL ENGLISH TEACHER and EXAMS OFFICER

Emma Birt graduated with a BA in English from Cambridge University, where she was also involved in many theatre productions. She then studied law and worked as a criminal barrister in Devon and Cornwall. After leaving the Bar, Emma began assisting the Krishnamurti Foundation with transcribing, subtitling and verification work. Emma teaches English Language and Literature A Level at Brockwood, as well as English for non-native speakers. She is also our Exams Officer.
Ginny Cameron
  RESIDENTIAL COOK and INFIRMARY

Ginny Cameron grew up in Toronto, Canada. After studying at UBC and Simon Fraser University in British Columbia, she was involved in collectively managing an organic food store, vegetarian café, greenhouse and farming project. She and her partner Andrew then moved to Australia, where they were farming, building and home educating their children. In 2018 they came to Brockwood. Ginny now enjoys preparing nutritious food in the Brockwood kitchen and she also works in the infirmary.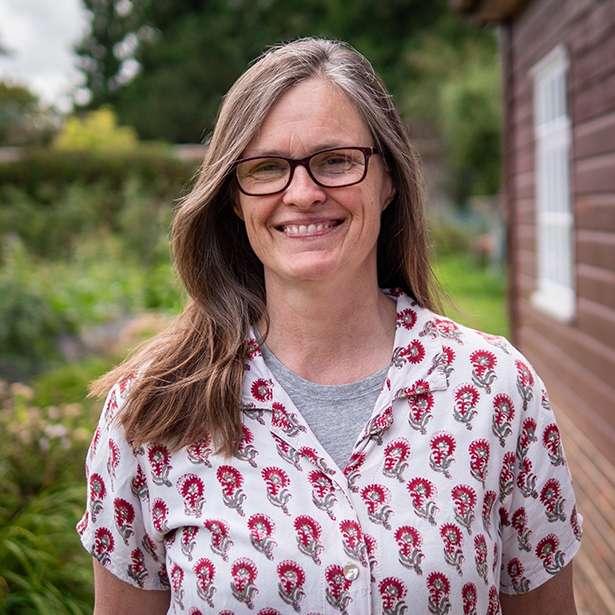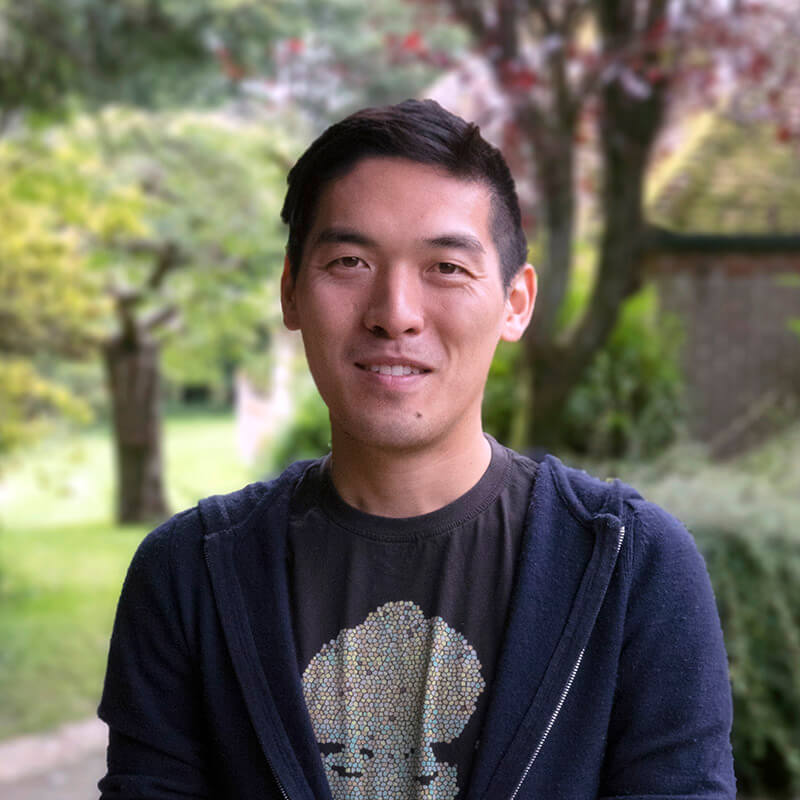 Raymond Cheung
RESIDENTIAL ECONOMICS TEACHER

Raymond read Economics at university and since then he has worked in various roles across the public and private sectors. He cut his teeth as an educator offering private tuition in and around London. In 2016, Raymond began his time at Brockwood as a teacher apprentice. As well as teaching A Level Economics, Raymond likes to get involved with musical activities in the school.
Elena Ciungu
PASTORAL COORDINATOR and HOUSEKEEPER

Elena Ciungu has a BA in Agro-Food and Environmental Economics and a MA in Marketing. She has also been trained in fashion design and pattern making. Whilst living in Romania, she worked in retail, fashion and management. Before joining us, she was based in Bali, Indonesia. She came to Brockwood in 2019 as a mature student. Elena is one of the Pastoral Coordinators and our Deputy Designated Safeguarding Lead. She also oversees housekeeping and organises guest visits to the school.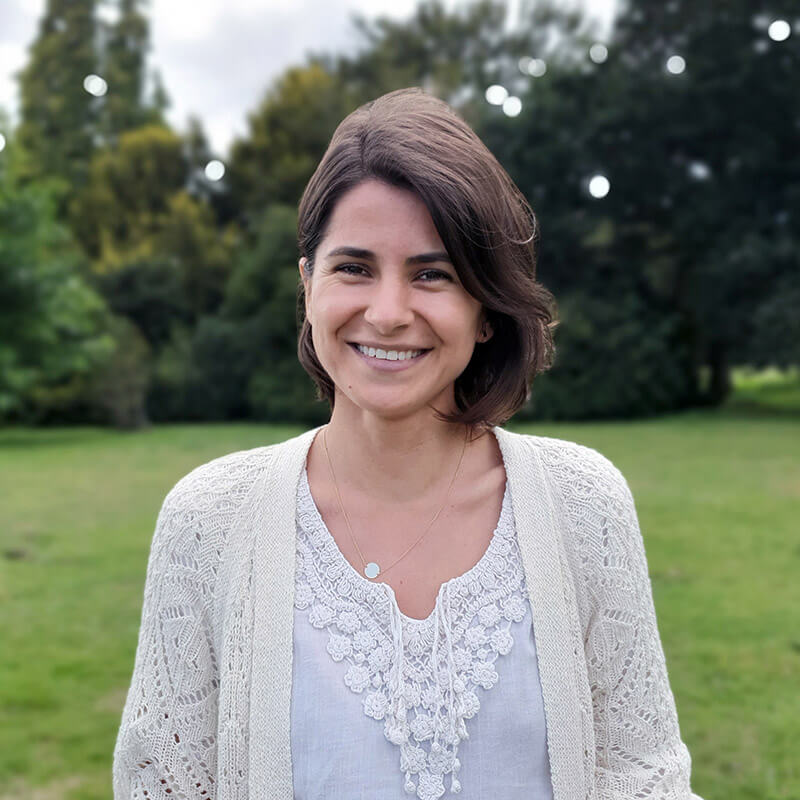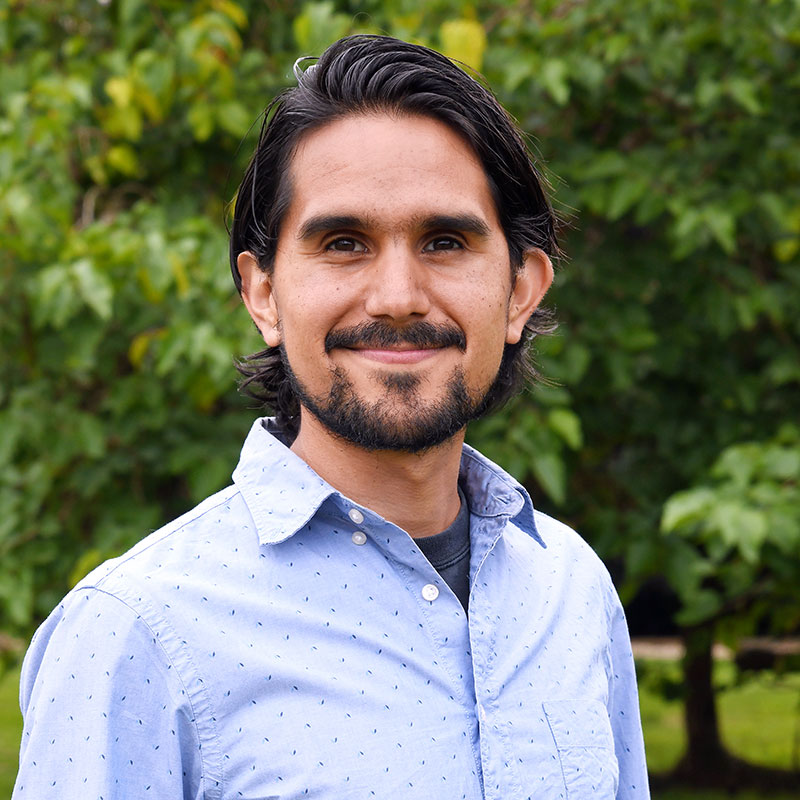 Alexandro Gomez
RESIDENTIAL HUMANITIES TEACHER and PROJECT COORDINATOR

Alexandro Lopez studied Psychology at the University of Belgrano in Buenos Aires. Before and after studying, he worked as a volunteer in local communities, schools, prisons and companies, assisting with mental health issues, wellbeing and education. He has coordinated educational events in Mexico City, as well as working professionally as a counsellor. In 2016 and 2020, he came to Brockwood, first as a Mature Student and then as a Teacher Apprentice. He now teaches Psychology, Global Issues and Health and Movement and is one of the school's project coordinator.
Javier Jurado
RESIDENTIAL SPANISH TEACHER

Javier Jurado attended the Catholic College of Santísima Trinidad and the University of Educational Sciences in Córdoba. He then worked as an instructor in martial arts, where he later competed at regional and national levels. He helped the Krishnamurti Foundation of Latin America with publications, dialogues and retreats. Javier joined Brockwood Park School as a mature student. He now teaches Spanish, Physical Education, and the History of Religion and Philosophy.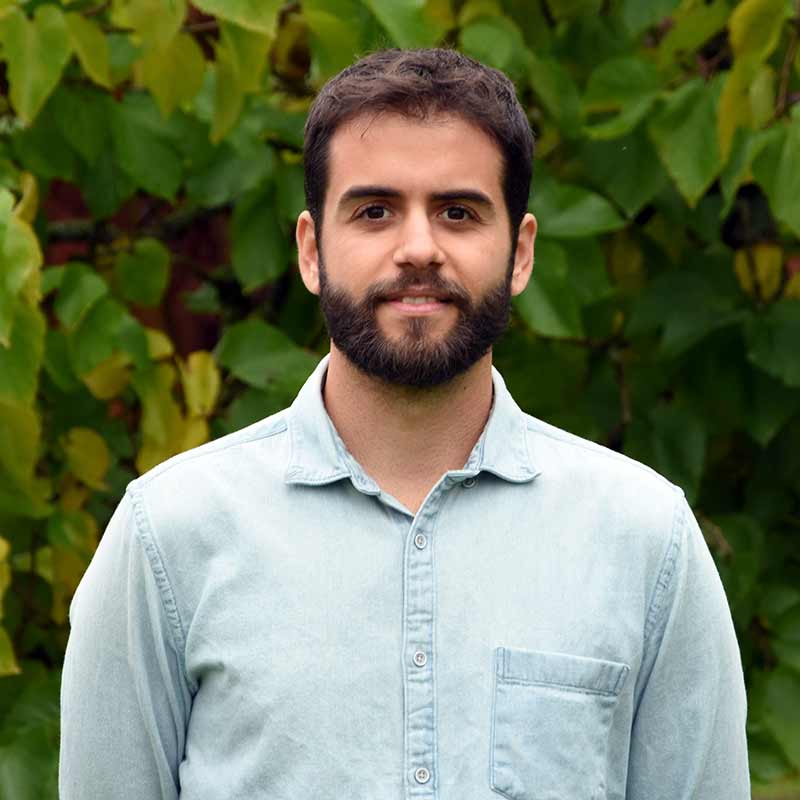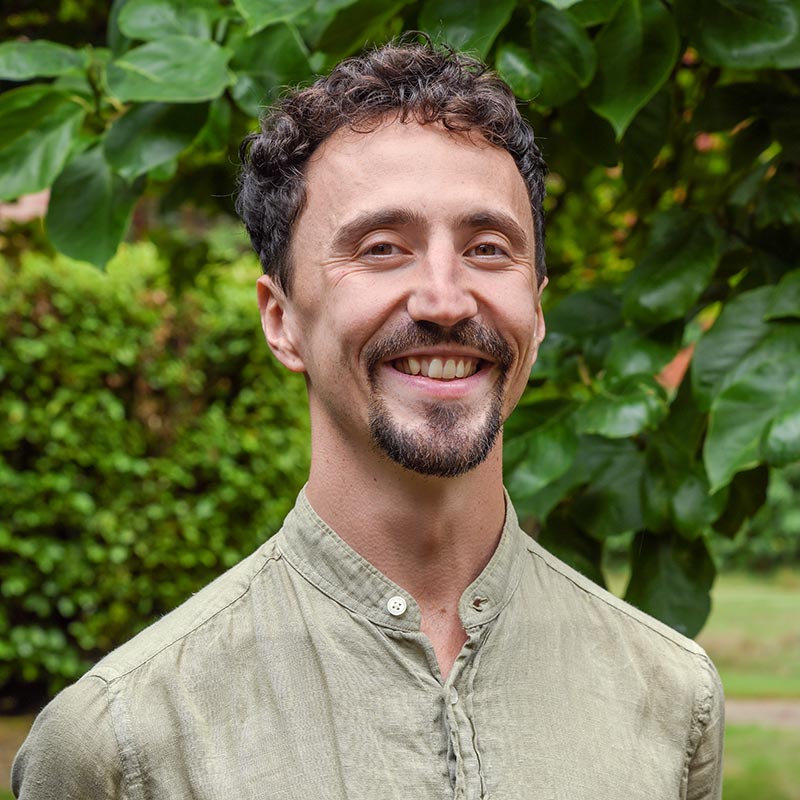 Charley Lee
RESIDENTIAL SENCO and PASTORAL SUPPORT STAFF
Charley studied both Psychotherapy and Neuroscience before working with adults and children within a therapeutic context. Before coming to Brockwood, Charley lived in Germany, France and The Netherlands, where he worked and launched several allotment and hiking projects within local communities. Charley came to Brockwood in 2021 as a volunteer in our garden. Charley supports the pastoral and infirmary coordinators and also works closely with our school's SENCO to support students with specific educational needs.
Thomas Lehmann
MEMBER OF SCHOOL MANAGEMENT COMMITTEE
Thomas Lehmann studied Physical Education and Geography at the University of Münster, Germany and the University of Las Palmas, Spain. He first joined Brockwood as a volunteer in 2011. After completing an MA in Education in 2015, Thomas travelled for many months before rejoining Brockwood as a residential teacher. Since joining as a staff member, Thomas has held various roles such as overseeing and coordinating the curriculum and pastoral care programmes and being part of the school management team. He also teaches classes in the area of Health, Movement and Physical Education. He is currently the Co-Chair of the School Management Committee, Head of Boarding and he oversees the pastoral care at the school.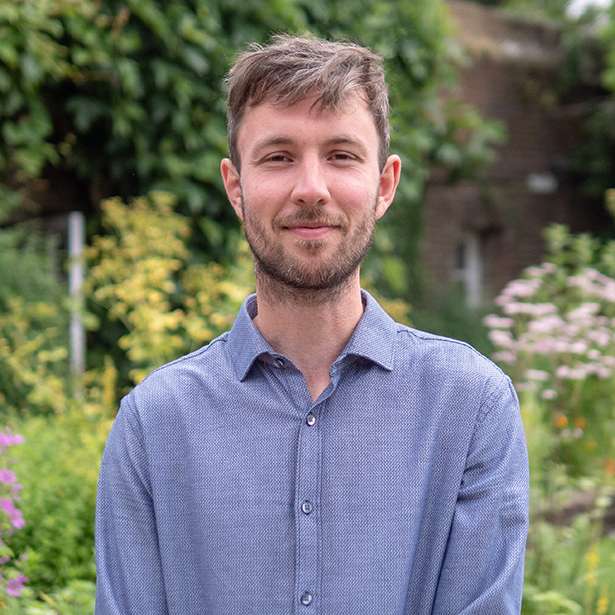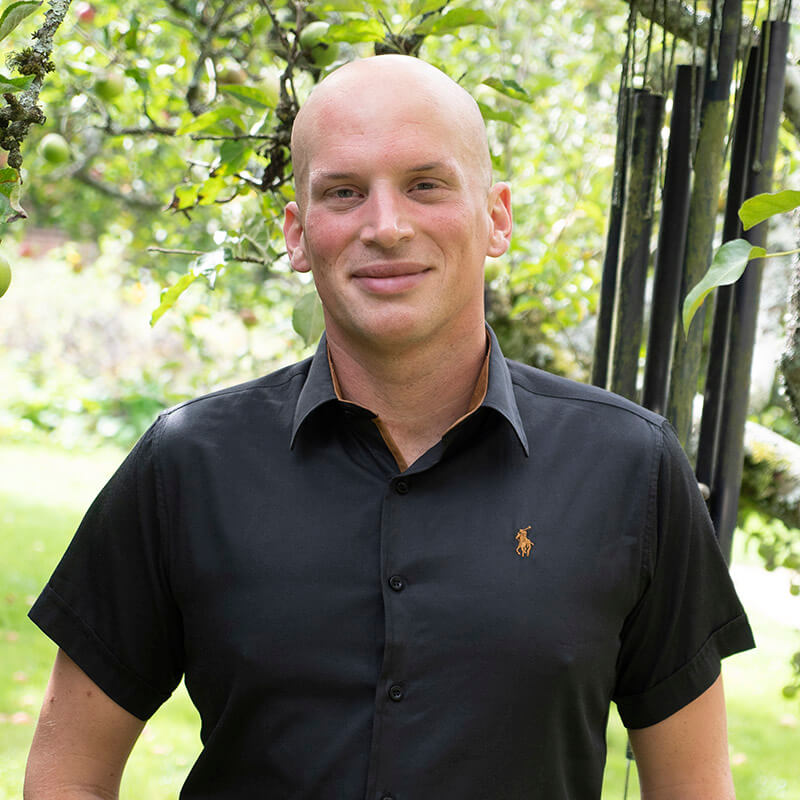 Chris Lewin
RESIDENTIAL ENGLISH and DRAMA TEACHER

Chris Lewin studied Theatre, Writing and Philosophy at University. He has worked as a teacher, a theatre director, an entrepreneur and a wandering poet. He loves words and people. He loves to collaborate. By his second visit to Brockwood, he felt he had found home. Chris teaches English Language and Drama at Brockwood.
Lorena Magallanes
RESIDENTIAL SCIENCE TEACHER and PROJECT COORDINATOR
Lorena Magallanes completed her Ph.D in Physics at the Ludwig Maximilian University of Munich in Germany. She then began to look for a more holistic approach to learning. She joined the Science department at Brockwood as a Teacher Apprentice in 2018. Lorena now teaches Physics and the Brockwood science courses and is one of the school's project coordinators. She oversees Brockwood's study skills program and works passionately in the library.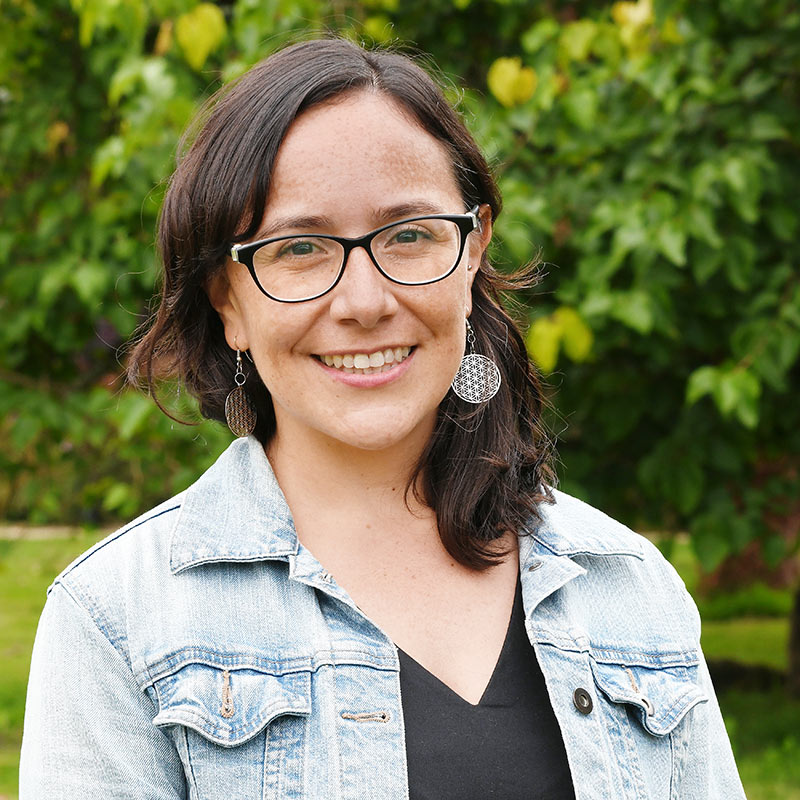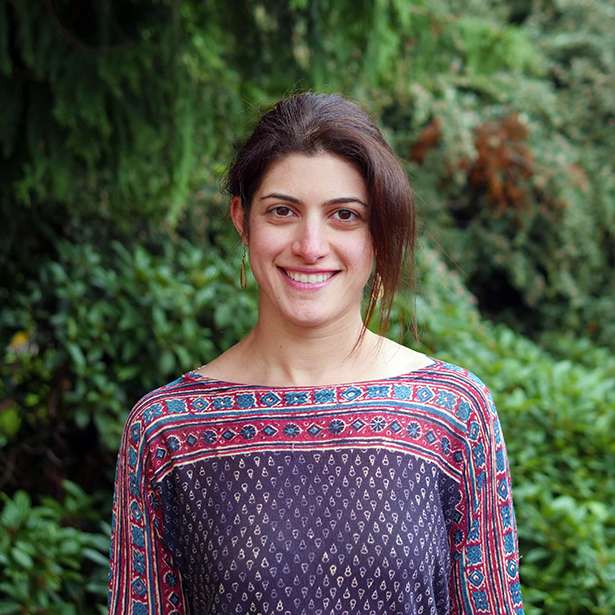 Mina Masoumian
MEMBER OF SCHOOL MANAGEMENT COMMITTEE

Mina Masoumian joined Brockwood in 2015, initially as a volunteer, assisting with a review of its operation. Alongside her work as part of the school management team, she has had various responsibilities in the school, including teaching, pastoral care and safeguarding roles. She has lived, studied and worked in Iran, Canada, Singapore and Sydney. Mina uses her background in law, finance, change management and the nonprofit sector for the benefit of Brockwood. Mina is the Co-Chair of the School Management Committee. She is the Designated Safeguarding Lead for the schools and she is also part of the curriculum team at Brockwood. Mina oversees the finances and compliance for our small charity.
 Kate Power
MEMBER OF SCHOOL MANAGEMENT COMMITTEE
Kate Power completed her MA in History at Bristol University. Before that, she was teaching for seven years (in both the British state system and also at an international British school in Myanmar.) Kate has a BA in History and Sociology. She qualified as a teacher at Exeter University. She has travelled and worked abroad extensively. Kate is a member of the School Management Committee with the main responsibility of overseeing and running Inwoods Small School. She supports students with specific educational needs in her role as our SENCO. She is also the Deputy Designated Safeguarding Lead for Inwoods.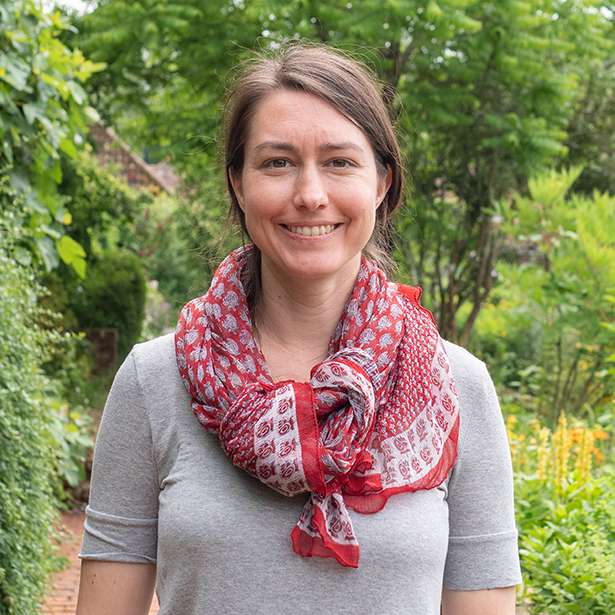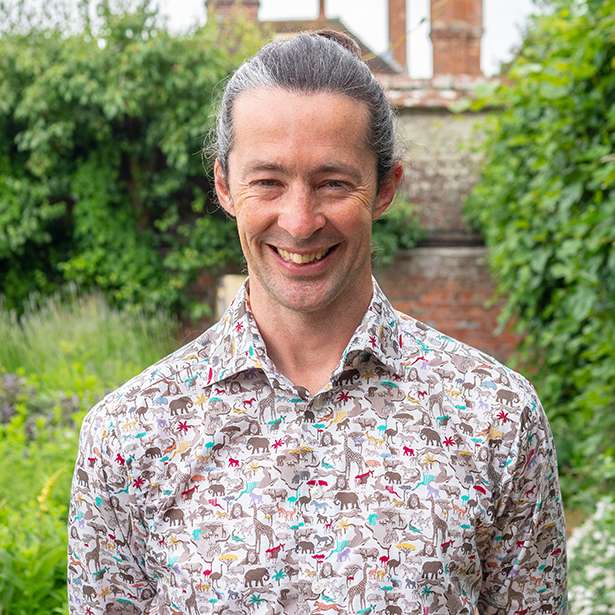 Tom Power
MEMBER OF SCHOOL MANAGEMENT COMMITTEE

Tom Power worked as a field ecologist and conservation biologist across the world, from Indonesia, Madagascar and Zambia to the reed beds of East Sussex before turning to teaching in 2005. For the next ten years, Tom taught Science in a number of comprehensive schools across the South West and set up a school-based meditation programme. He has also taught in Burma, at an international school. Tom is a member of the School Management Committee with the main responsibility of overseeing and coordinating the curriculum. He also teaches Science and coordinates the Life After Brockwood programme.
Charline Sowa
RESIDENTIAL GARDENER and POTTERY TEACHER

Charline Sowa is a former Brockwood student who went on to study physiotherapy in Germany. From 2017 to 2019, Charline was a mature student at Brockwood. She worked in the garden and grounds and she also oversaw the pottery studio, teaching courses and open sessions. Charline oversees our vegetable garden and teaches pottery.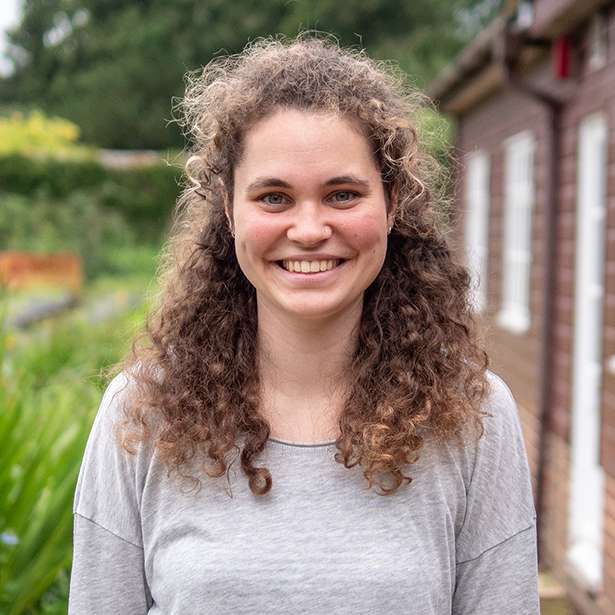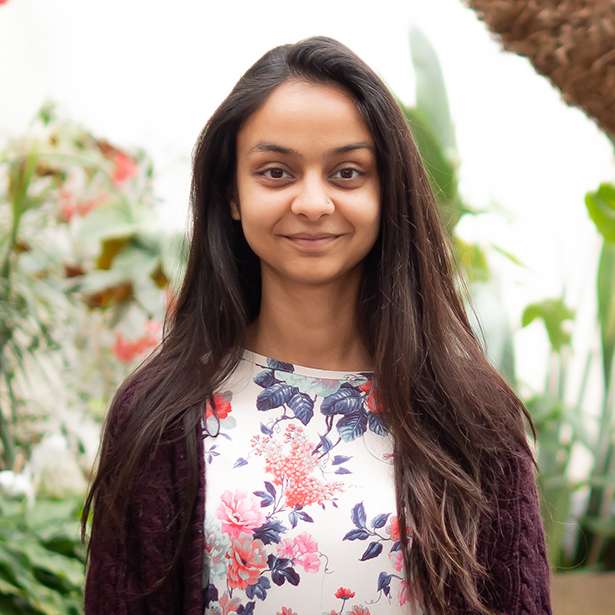 Manasi Srivastava
RESIDENTIAL HUMANITIES and GEOGRAPHY TEACHER

Manasi Srivastava was educated in India and China. She discovered a love for Geography and learnt Chinese and Spanish. She graduated from the London School of Economics with a BA in International Development. In 2015, she joined Brockwood Park School as a mature student, working in the areas of housekeeping and in the school office while completing her degree. Manasi then transferred to the teacher apprentice programme, working in the Humanities department. She now teaches Geography and Humanities at Brockwood.
Andrew Turner
RESIDENTIAL WOODWORK TEACHER

Andrew Turner read The House That Beebo Built as a small child, which may have been the catalyst for a life of travel, questions, adventure and making things. Andrew has built wooden boats, surfboards, houses, furniture and relationships in various countries. He and Ginny home educated their four children. At Brockwood, Andrew works with students, mature students, staff and guests in the woodwork shed, creating things with wood.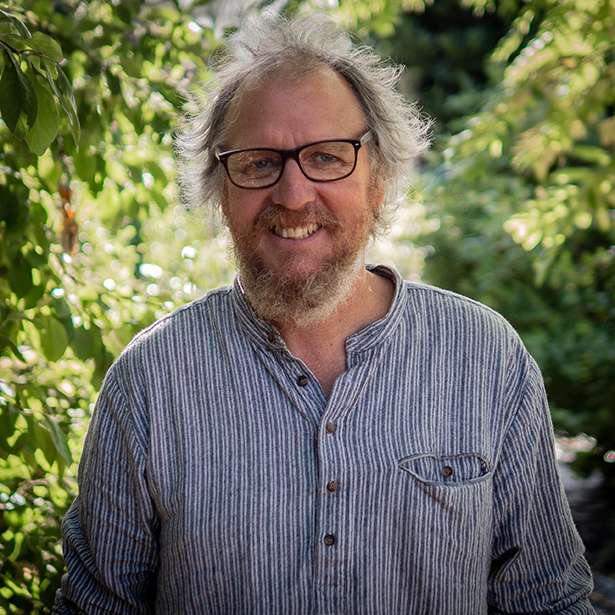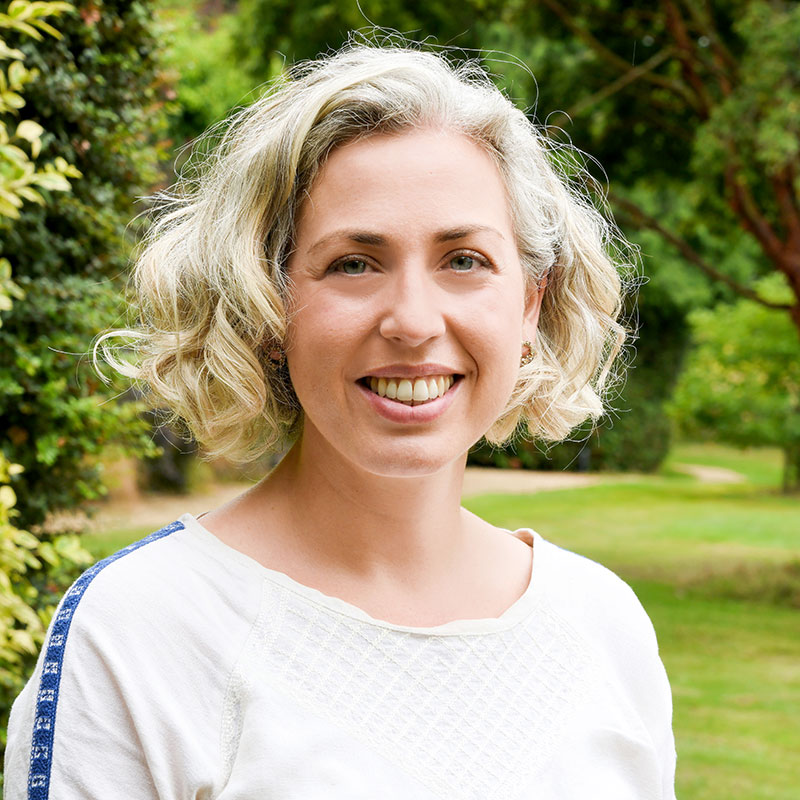 Stephanie Forrest
VISITING ART TEACHER

Stephanie Forrest studied Art History at the Courtauld Institute, London, before going onto Edinburgh University for an MSc in Curating and Criticism. She then worked in many areas of the art world; from museums and galleries to artists' studios, managing international projects and exhibitions. She developed her own creative practice on the Royal Drawing School's postgraduate course and the Turps Banana painting programme. Steph is now a freelance tutor at the Royal Drawing School and continues to make her own work which is held in many public and private collections. She joined Brockwood in 2022 and currently runs the Brockwood Art courses.
Abhijit Padte
MATHS TEACHER

Abhijit Padte completed his Masters in Mathematics at the Indian Institute of Technology, Mumbai. He then did research in holistic education (with emphasis on Krishnamurti's philosophy of education) at the University of Mumbai. His interest in Krishnamurti's teachings dates back to the early eighties, when he heard his public lectures in Mumbai. He has taught Mathematics and Computer Studies at schools and universities in India and Canada for the past thirty years. Abhijit now teaches Maths at Brockwood.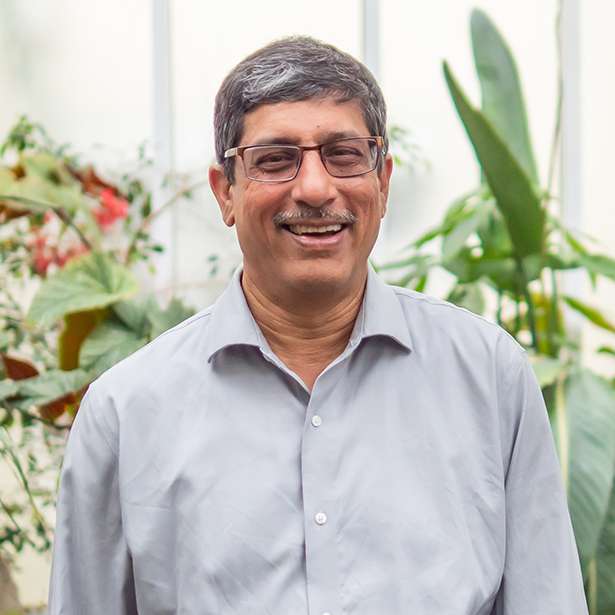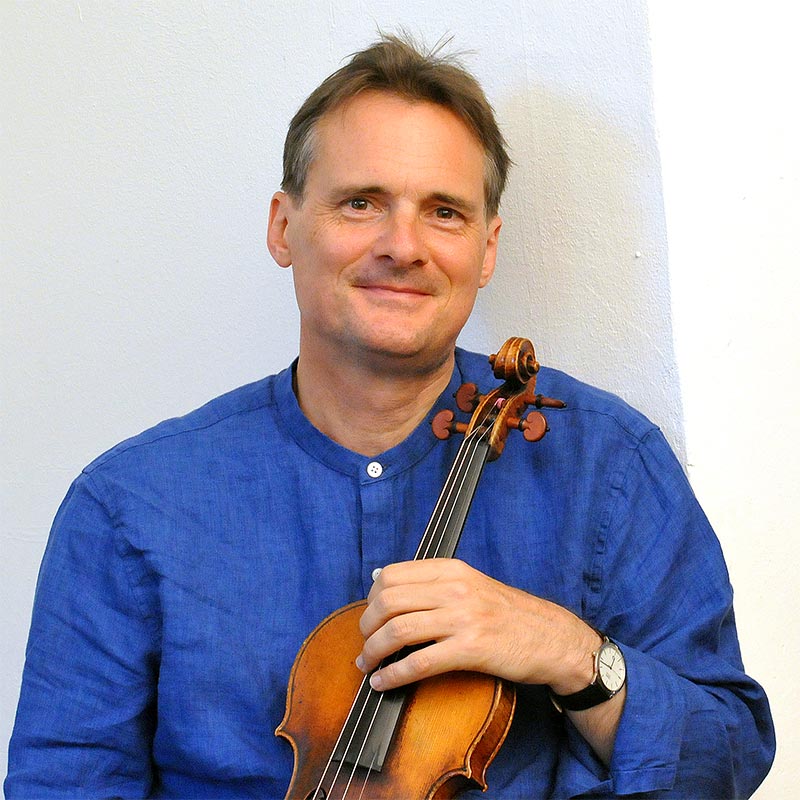 Adrian Adlam
VISITING MUSIC TEACHER

Adrian Adlam was a member of the London Symphony Orchestra and a guest leader with many international orchestras. He has given masterclasses and broadcast for both radio and television. He studied in Brussels at the Conservatoire Royale and in Hannover at the Hochschule für Musik. As well as coaching youth orchestras at the Guildhall School of Music and The Royal Academy, he has taught music at Winchester College for 20 years. He has made many recordings. Adrian joined Brockwood in 2021 to direct the choir and teach instrumental music.
Lizzie Brunt
VISITING CHEMISTRY AND BIOLOGY TEACHER

Lizzie Brunt completed her Master's degree in Chemistry at Oxford University. During this time, she spent several years providing pastoral care for international students at her local church and visited Japan twice. Following this, she qualified as a teacher at Winchester University and has since taught Science at several state schools in Hampshire. Lizzie teaches Chemistry and Biology at Brockwood as a visiting teacher.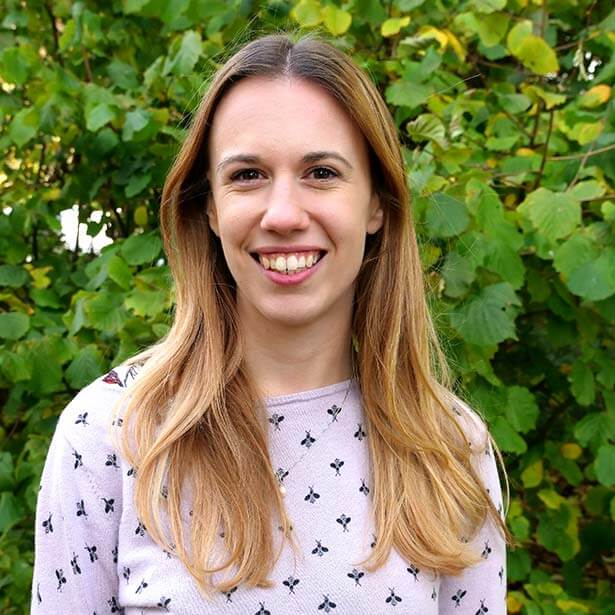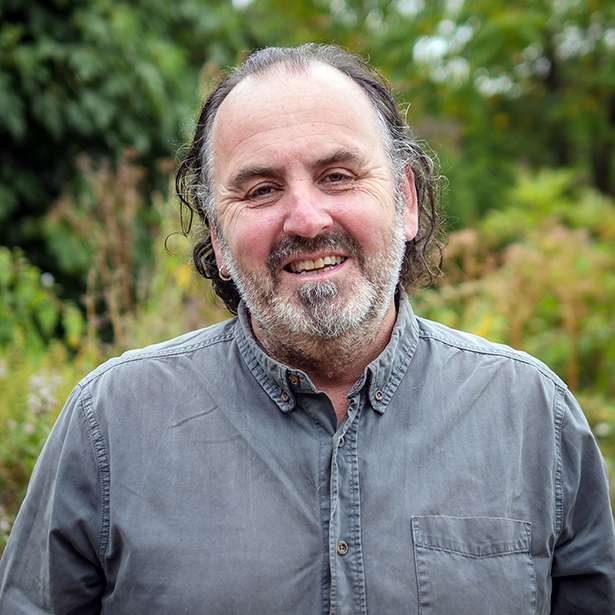 Mick O'Farrell
VISITING GRAPHIC DESIGN TEACHER

Mick O'Farrell has been a professional graphic designer and photographer for thirty five years. Mick has worked in many studios and has had his own design agency since 1990, concentrating mainly on the area of computer games packaging for Nintendo and Sony. Mick is also an Ofsted photographer and photographs schools, colleges, universities and training facilities for their official reports and internal library. He teaches Graphic Design at Brockwood, as a visiting teacher.
Laura Scottorn
VISITING PHOTOGRAPHY TEACHER

Laura Scottorn has over twenty years experience in the photography industry. She has worked as a photographer on cruise ships, for a shopping channel and with a photography agency in London. She gained her teaching qualification (PGCE M) from Cardiff University before moving to the south coast to teach at a local sixth form college. Laura currently runs her own photography business. In her free time she sings with her church band and is a volunteer youth leader. Laura teaches photography at Brockwood as a visiting teacher.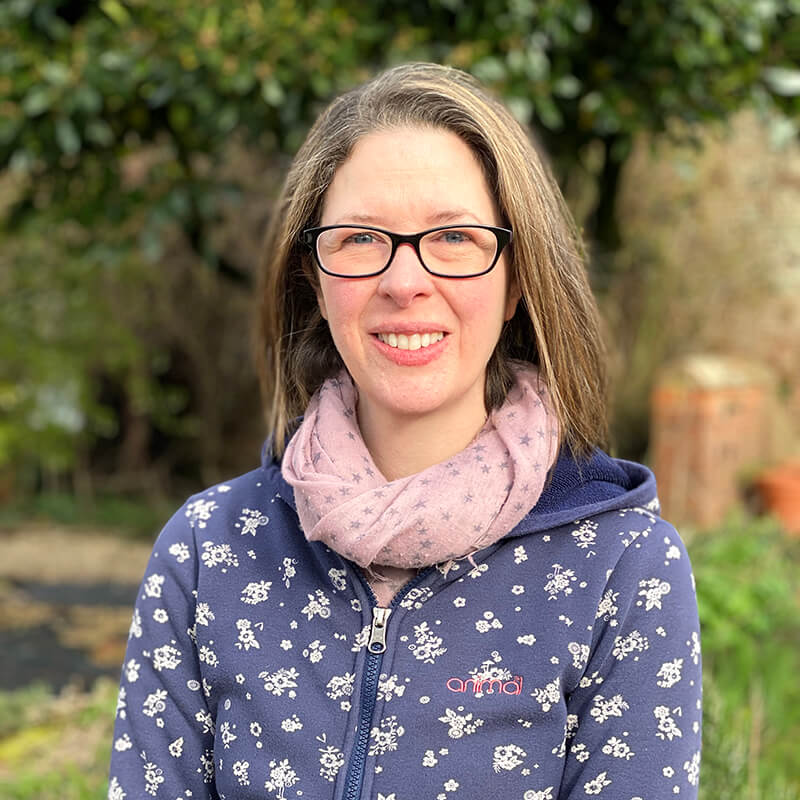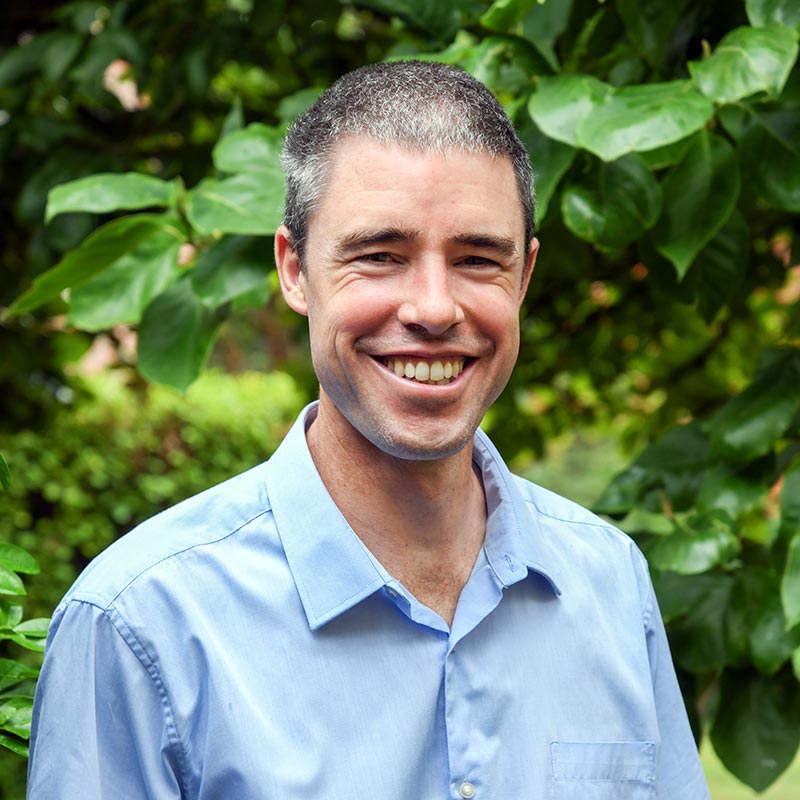 Simon Tarrant
VISITING MATHS, PHYSICS and DESIGN TEACHER

After graduating from Nottingham University with a Masters degree in Civil Engineering, and working on construction projects, Simon began teaching Technology at the Royal Grammar School, Guildford. He then moved to Winchester College to lead their Design Technology department. During his eleven years there, he undertook the roles of boarding tutor, sports coach and Physics teacher. From 2019 he led the Design & Engineering Department at St John's School, Leatherhead, and has since joined Brockwood Park School as a visiting teacher of Maths, Physics and Design.
Victoria Lewin
RECRUITMENT MANAGER

Victoria has a BA Hons in English with Education and originally came to Brockwood Park in 2002 to work in the Admin Office. She now manages the Recruitment and Admissions for the Trust, overseeing student admissions, staff recruitment and is the Key Contact for UK Visas & Immigration. In her spare time she loves spending time with her family and is an active member of UK Girl Guiding, running her own Brownie Unit and advising the 14-18 year old Young Leader group.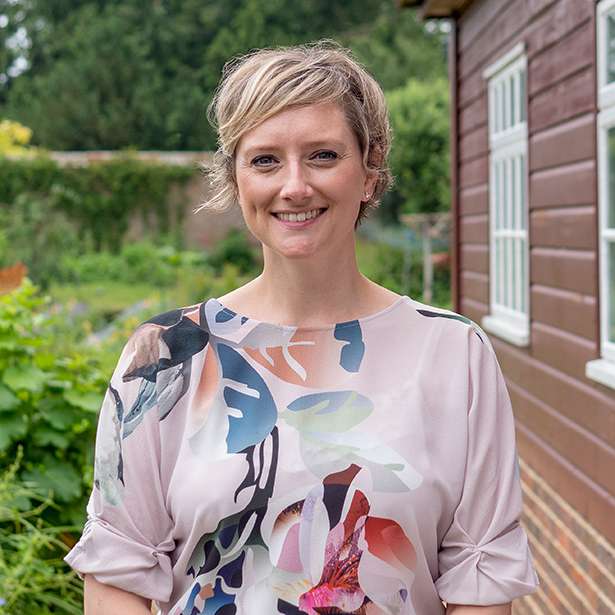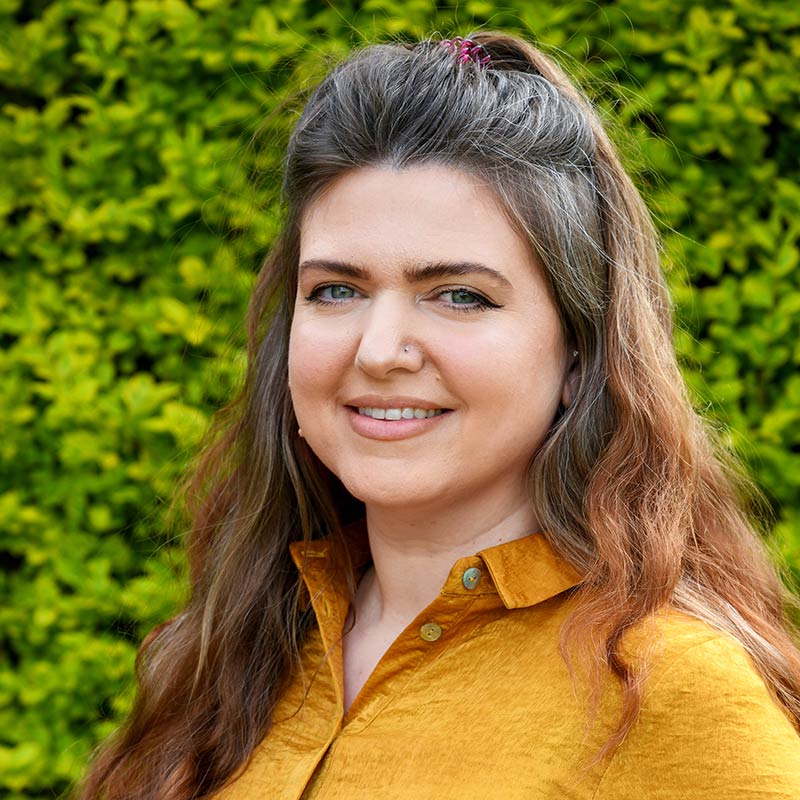 Ellie Parkes
SCHOOL SECRETARY

Before joining Brockwood in early 2023, Ellie Parkes worked for Hampshire County Council for about five years, holding several administrative and HR roles, the latest being a Recruitment Adviser. During her time there, she undertook payroll management, employee engagement and relations, learning and development, internal recruitment, and maintaining and improving HR systems. Prior to her time with Hampshire County Council, she worked in different organisations in customer service, payroll supervision and HR. Ellie brings her considerable expertise in these areas to the position of School Secretary.
Luiza Tegowska
ACCOUNTS MANAGER

Luiza Tegowska has a degree in Accountancy from Solent University in Southampton. After graduating she joined HSBC Investment Services. She then moved to JP Morgan Chase banking corporation, where she worked as a Corporate Action Investment Accounting Specialist and then as an Associate, following completion of several re-engineering/migration projects. Luiza is the Accounts Manager at Brockwood.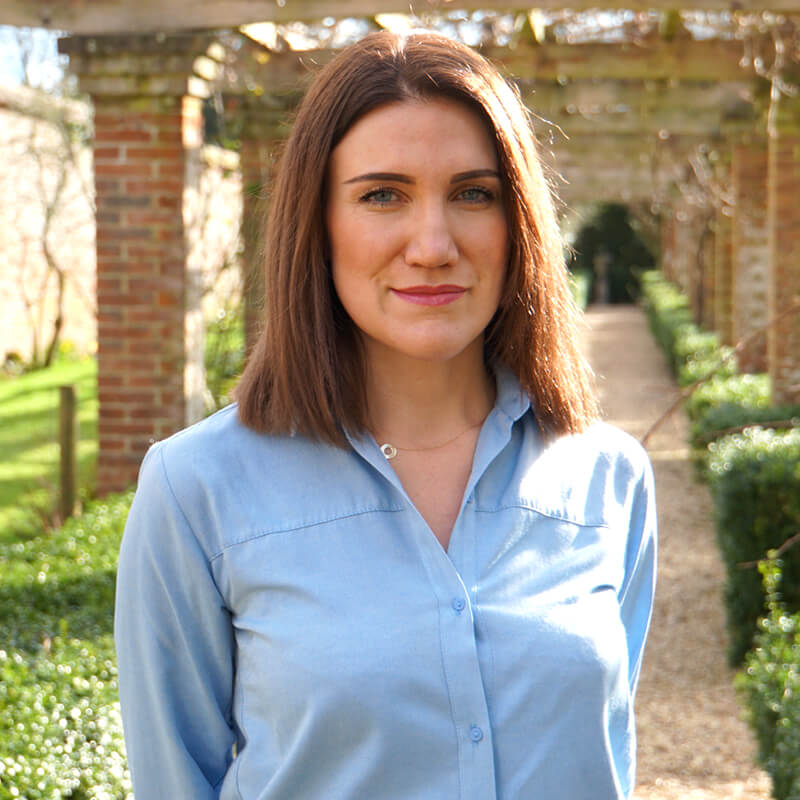 Our Trustees are Alastair Herron, Derek Hook, Marina Kuyper, Gary Primrose, and Wendy Smith.
The Trustees of Krishnamurti Foundation Trust are also the Governors of Brockwood Park School. They all have a deep interest in the ethos of the school and have had contact with it over many years. They have a range of backgrounds and professional expertise which they bring to their work with the school. Wendy Smith is the Chair of Governors.
Work with Us
Staff at Brockwood are residential, living and working together in a spirit of inquiry and cooperation.
Brockwood Park
Bramdean, Alresford
Hampshire SO24 0LQ
United Kingdom
Telephone: +44 1962 771 744
Company Registration No. 1055588
Registered Charity No. 312865
© Krishnamurti Foundation Trust Ltd