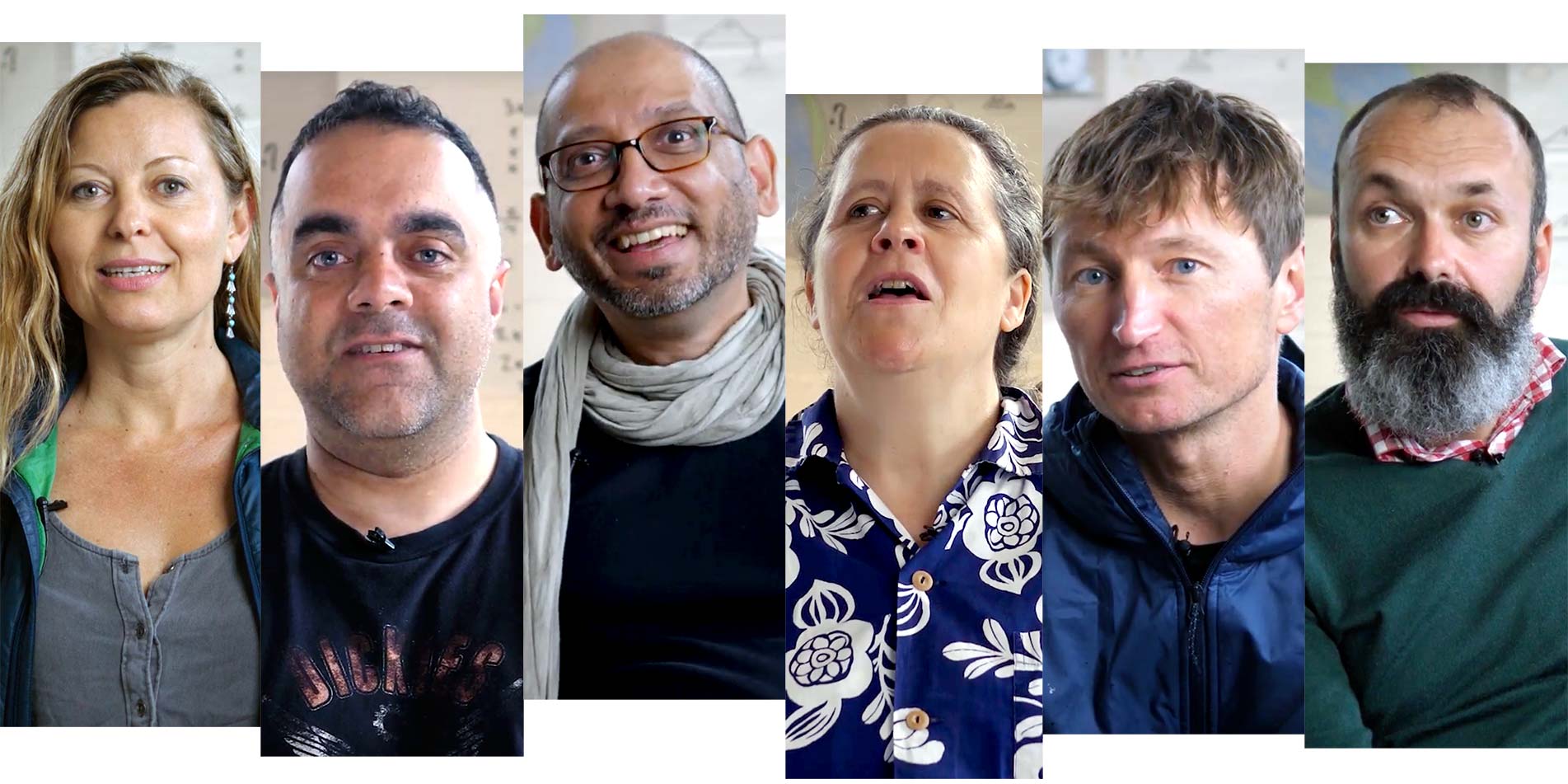 Don't take our word for it, hear directly from former students what the School meant to them. There are also accounts from parents who chose to send their children to Brockwood and what they feel happened as a consequence.
Brockwood has been a pioneer in British education in so many ways, not the least in its use of stillness or mindfulness, years before these entered the educational mainstream. The focus on enquiry and active learning is another area where the school has been in the vanguard of educational thinking.
It has been a wonderful inspiring experience both for my daughter and the rest of the family to have had this relationship with Brockwood. The staff are deeply engaged in manifesting a meaningful, compassionate and inspired community and do so in a way that encompasses both the child enrolled in the school and her younger siblings and parents. It has inspired us as a family to strive for higher standards in all areas of our lives and has caused us to reflect deeply on the meaning and purpose of life. My daughter expects to leave with no formal qualifications but does so nonetheless fully equipped for a full and exciting life beyond Brockwood. She has developed skills way beyond the confines of a structured exam programme and has been fostered in such a nurturing way that she is confident in her skills and has all the resources she needs to take her next step. More than anything else she has learnt about the true meaning of community, the value of life and has developed a deep reverence for the environment. I can't recommend this school and all the staff who work here more highly.
This extraordinary school is not for those who want to purchase an off-the-shelf education with the assurance of a clutch of academic certificates to match, but for families who are willing to risk exchanging the bland safety of traditional education for something more real and exciting.
Although the School provides for both exam-oriented and non-exam-oriented students, the most important function of the teachers role is to instil interest and motivate the individual to inquire and think clearly; to awaken in the student a deeper intelligence.
The spiritual, moral, social and cultural development of the pupils is excellent.
They were truly impressed at my education! Thank you guys for the wonderful time at Brockwood, and for being such inspirations; for being teachers, friends, and family… What we are doing at Brockwood is truly special and I am so happy that I got to be a part of it.
There are experiences in life one often refers back to, because it shaped your life, breaking down boundaries within yourself and outside, looking deeper and further. My year at Brockwood certainly did so! I have been experiencing a melting pot of ideas, cultures and great inspirations living in an idyllic spot of England. The people make the place! I have been questioning a lot and learned how to listen more carefully to others and rethought my values in life. It is a place that allows a strong growth of deep relationships that stay on for a lifetime. Brockwood Park School helped me to grow a lot and without this unforgettable experience I wouldn't do what I am doing now, knowing that it is the right thing to do!
This place changed my life for the better. A glorious community of caring people, ready to welcome anyone eager to learn and grow. The place and the people became my home and my family and, although it is flawed (as all good things are) it provided me with an incredible environment that taught me about myself and others in a way that no other place ever could have. I've only got love for Brockwood.
Brockwood is not a place you can truly evaluate in stars or words, however I would like it to be known that it is a truly magical place. Living there as a student led me to grow into the human being I am, and whether that be good or bad I am truly greatful to it for being my home for the last four years of my education. It is a place where people come and are asked to look, both at themselves and the world, and ask themselves why. It is a wonderful place, though not always easy, and it carries with it the trials and tribulations of human life and living with others, while teaching you how to reflect and create the inevitable bonds that will change your life forever. I will always love it and hold it dear to my heart.
A place where you feel safe to grow in goodness, affection, trust and beauty all your talents within an international community living together, sharing responsibilities towards each other in magnificent home and surrounding nature.
Brockwood Park
Bramdean, Alresford
Hampshire SO24 0LQ
United Kingdom
Telephone: +44 1962 771 744
Company Registration No. 1055588
Registered Charity No. 312865
© Krishnamurti Foundation Trust Ltd